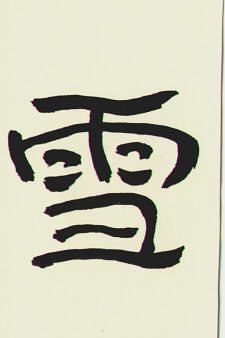 The fish trap exists because of the fish. Once you've gotten the fish you can forget the trap. The rabbit snare exists because of the rabbit. Once you've gotten the rabbit, you can forget the snare. Words exist because of meaning. Once you've gotten the meaning, you can forget the words. Where can I find a man who has forgotten words so I can talk with him?
~Chuang Tzu
First of all, by this quote, as though I am reminded that sometimes we should capture the meanings behind the words. Eventhough in fact we doesn't always get it but for the positive thing it can be a useful to catch quickly the meaning that be contained in our friend's words...Yes, I should learn it more and more...
Second thing, It is reminded me also to learn the words seen incisive and rude but the truly meaning in it are to reminded, awaken and resuscitate us from something wrong....sooo once again we have to wise to deal with this kind of words.....reserve it first...serach the meaning....if it is to awaken us...transform it for our virtue...and otherwise to blame us with no reason....reject it as soon as possible.....continue your way to live the life...That is.....